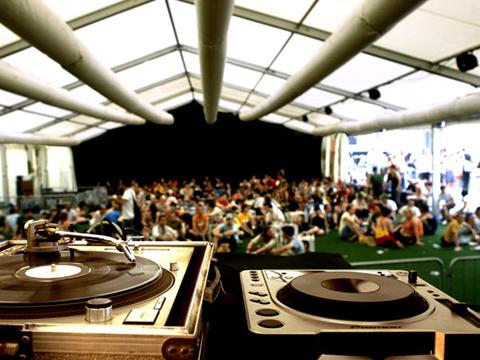 Sonar 2010: aggiornata la line-up degli artisti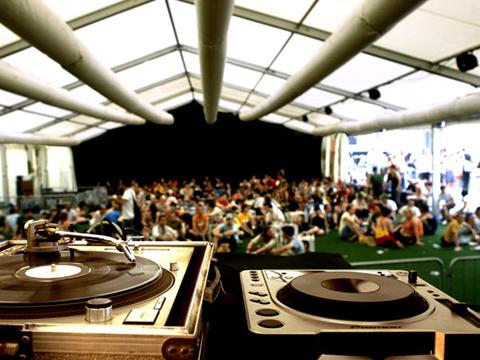 Dopo la notizia della partecipazione di AIR e LCD Soundsystem, l'organizzazione del Sonar 2010, aggiunge alla propria line-up ulteriori interessanti artisti. In basso è riportato l'elenco completo delle partecipazioni più recenti già confermate. Da evidenziare, tra le altre, quella dello strabiliante dj/producer inglese Matthew Herbert, già ospite del Sonar nell'edizione del 1997.
Per farsi un'idea delle personalità musicali degli artisti partecipanti, si consiglia l'ascolto dell'ottima SonarRadio: lo streaming audio, disponibile presso http://2010.sonar.es/en/sonar-radio.php 24 ore su 24, offre una carrellata degli artisti che sono passati o saranno ospiti del Sonar, offrendo live-showcase tratti dalle registrazioni delle performance tenutesi nel corso della manifestazione o tracce originali tratte dalle release degli ospiti partecipanti.
Per finire si segnala la possibilità di acquistare, sino al 15/02/2010, il SonarPass al prezzo di 130,00€ piuttosto che 155,00€. Il SonarPass consente l'accesso totale alla manifestazione .
DOOM (Lex/US)
website
Although he is always hidden behind his supervillain mask, DOOM (previously known as Mf Doom, as well as Viktor Vaughn and King Geedorah) is an outstanding MC, with a deep voice and a flow that is all his own, and immediately recognisable. He is admired by both the hip-hop community and on the indie scene, has worked with some of the best producers of recent years, such as Madlib and Dangermouse (on the Madvillain and Dangerdoom projects, respectively). His show at "A Taste of Sonar" will be his first performance in Europe, and he will be presenting tracks from his latest album, the excellent "Born Like This".
Laurent Garnier (PIAS/FR)
website
Garnier is to electronic music what Johan Cruyff is to football: a classic and a pioneer. He is a key figure in understanding the evolution of techno, house and club culture over the last 20 years. The Frenchman is undoubtedly one of the world's most respected djs, and he has been building up a substantial discography as a producer for some years now, which includes "Tales of Kleptomaniac" as its most recent addition. At the Roundhouse, he will be giving us one of his eclectic and organic live shows, which can thrill the listener without compromising on fun and danceability.
Kieran Hebden aka Four Tet (Domino/UK)
website
Kieran Hebden, the mind and the man behind Four Tet, has been one of the restless and interesting musicians on the British scene over the last decade. He is also one of its most respected, and is in heavy demand for remixed, sessions and collaborations. His meticulous electronica, which can be adapted to an infinite range of styles (pop, house, pastoral psychedelia and abstract hip-hop) has led to him being revered by legions of fans. His new album, "There is Love In You", recently released on Domino, is receiving rave reviews. In London he will be showing us his dj side – a guarantee of quality, daring and stylistic variety.
Matthew Herbert (Accidental/UK)
website
Like Garnier, Herbert is a key figure in modern electronica, and started to attract attention at Sonar in 1997, with a live show that featured a mixture of beats from his synthesisers and sounds processed in real time. Herbert is considered an intellectual musician (albeit one with a great sense of humour) and he has always given his extensive work a strong dose of political commitment and a wide variety of sounds taken from real life. Although lately he has focused on his Big Band project, at "A Taste of Sonar" he will be putting on his dj suit which has also led him to countless triumphs.
Roska (Roska Kicks And Snares/UK)
website
In the midst of the great mixture of scenes and new sub genres born from the wing of dubstep, the UK Funky sound may now be the one most talked about in blogs, magazines, clubs, and musical forums, wherein we find the name Roska. A key name due to his proven technique/skill in structure injection and pure house taste in tracks that stem from dubstep and are taken much further. He has recently mixed Four Tet, has collaborated with Untold, his tracks appear on compilations and mixtapes and churns out jems through his label, Roska Kicks and Snares.
Edwin van der Heide (NL)
website
This multidisciplinary Dutch artist, who works with the concept of sound in various formats, and whose CV is extremely impressive (including installations, lectures, sonic pieces and prizes all world) will be presenting his installation Laser Sound Performance at "A Taste of Sonar". It has already been on display at Hypersounds (the Sonar experience at Madrid's Reina Sofía Museum). It is a work with a great visual impact, which combines images and sounds using a laser projected through a fine layer of smoke, and enables viewers to change their surroundings merely by virtue of their presence.
Ryoichi Kurokawa (JP)
website
This world-renowned Japanese artist's impressive audiovisual compositions bring visual and sonic material together using a completely revolutionary perspective. His language, a new international benchmark in the world of digital art, field recordings and computer-generated structures coexist in harmony, and open the gateway to an imaginary world where complexity and simplicity alternate and combine in a strange symbiosis.
John Talabot (Hivern/ES)
website
Despite his stage name, Talabot is a highly respected Catalan producer who has been working under other aliases for some time. He has obtained recognition and attention from the media beyond the borders of Catalonia with this new project. The prestigious American website Pitchfork chose his track "Sunshine" (warm, slow and sinuous deep house) as one of the 100 best tracks of the last year, and the highly regarded The XX have asked him to remix one of their songs.
Lex Djs (Lex/UK)
website
Lex, founded by Tom Brown in London in 2001, is the archetype of a label that makes a priority of quality rather than quantity, and always makes sure than even the finest details are taken care of in its releases. Its open and contemporary outlook means that its recordings range from figures in underground hip-hop (Doom, Subtle, Shape of Broad Minds), beat craftsmen (Boom Bip, Dangermouse) and modernisers of psychedelic pop-folk (Fog, Neon Neon). The label's extensive knowledge of today's sounds will be heard loud and clear from the Roundhouse booth.
Hudson Mohawke (Warp/SC)
website
Hudson Mohawke (aka Hud Mo) is a member of the fertile cohort of producers from Glasgow and the Lucky Me collective, and he has had an increasingly high profile over the last couple of years. But it was not until very recently that he released his first LP, "Butter," a baroque and highly imaginative treatise of hip-hop and abstract rhythms, released on Warp. Hud Mo is considered the natural successor to Prefuse 73 and Flying Lotus, and will be taking his highly individual live sound to the stage presented by the Red Bull Music Academy, where he was one of the most outstanding students.
bRUNA (spa.RK/ES)
website
Carles Guajardo has caused quite a stir with the release of his first LP under the unusual name of bRUNA, "And It Matters To Me To See You Smiling", released on sp.ARK and considered by the vast majority of the Spanish press to be the best album produced in the country in 2009. His meticulous, evocative and highly emotional electronica makes a deep impression on anyone who listens to it, and at "A Taste of Sonar" we will have the chance to hear what his digital craftsmanship sounds like live.
Juan Son (Universal/MX)
website
Mexico's Juan Son was born in Guadalajara 25 years ago and now lives in New York. He was a member of the bands Porter, Novocain and Care Bears, and a nominee for last year's Latin Grammys. He usually dresses up his concerts (and dresses himself) extravagantly and theatrically, as could be seen at festivals like SXSW and Coachella, where he was able to scatter his collection of pop-based beats without prejudice, with unvarying daring and freshness.
Kidkanevil (First Word/UK)
website
A remixer, producer, instrumentalist, dj, and musical journalist… the versatile Gerard Roberts (aka Kidkanevil) describes his style as "imaginary hip-hop", a place where jazz, the wonky scene, low-rev beats, the legacy of soul, impossible samples and the influence of the Ninja Tune sound – among other ingredients – all converge. It is a frankly beguiling cocktail which has received the blessing of Dj Shadow and Urb Magazine, and which has borne fruit in the form of "Basho Basho", his new LP.
Lunice (Lucky Me/CA)
website
Lunice is a student of cybernetic art at the University of Montreal and one of the youngest participants in this year's Red Bull Music Academy (at only 21 years old). His name has already appeared in many of the leading magazines and websites in Canada and the USA, thanks to a bunch of tracks that drink deep from styles as modern as wonky, chiptune, the Ed Banger sound and instrumental hip-hop from the J Dilla school. He is preparing remixes for the English label Dada and an EP with Glasgow's Lucky Me collective.
AD Bourke (Treble O/IT)
website
With a new EP on the Citinite label under his arm, this Italian with British roots will be presenting some of the tracks from it live. They are indebted to the funk and classic soul of the seventies, but meticulously reworked using the latest technology and are dripping with completely contemporary sounds. They are cinematic songs, instrumentals based on clips from the past and exotic samples, which invite the listener into a parallel world where rhythm and cosmic melodies are the main landmarks.
Cherry Chan (SG)
website
Cherry Chan is well-known in her home town of Singapore as one of the country's most important djs, and has shared a booth and line-up with names including Four Tet and Moderat. She defines what she does as a place halfway between darkness, dub, twisted rhythms and cosmic sounds, but in reality all styles are her strong point, and she is able to start a set with weightless ambient and finish it several hours later with the latest generation dubstep at over 140 bpms.
Katy B (Rinse FM/UK)
website
Kate Brien loves singing with her magnificent voice over any rhythm with black roots and a powerful bass backing, and has already done so on several occasions for some of London's new dubstep and UK Funky producers (such as Geeneus). Last year, she was part of the Matthew Herbert Big Band as a vocalist, and has recently become something like the official female voice of the Rinse FM label / radio station, where she has just released her first album.
Space Dimension Controller (Acroplane/IE)
website
At just 19 years old, this Belfast dj and beatmaker has already been remixed by Bozcutter and shared a bill with Squarepusher, James Holden and Nathan Fake, among others. And what's more, before he started working as a producer, he was a heavy metal guitarist, and left that behind to work full-time with analogue synthesisers, drum machines, minimoogs and his new vocoder.
Ango (Noyes Records/CA)
website
This jazz lover and experienced bassist has recently touched down in Montreal to rewrite the rules of hip-hop, post-punk and electronica live shows. He works with Sixtoo (from the Ninja Tune stable), tours with several rock groups, is a regular at Montreal's Turbocrunk night and works ceaselessly on his own solo material, which is based on synthetic hip-hop with an improvised soul vocal. They call that eclecticism.
Infestus (Circus Maximus/PT)
website
Luis Pinto describes his sound as "dub-hop fusion", and also as "the smell of sardines in a sandwich and the earth trembling with deep tones at dusk". His business, in other words, is hard dancehall breaks and powerful basses, in whatever style, although he also plays keyboards in a blues band and works with up-and-coming Portuguese vocalists (Violet, Fidbek). He has just released "Tigre EP" on Circus Maximus.
Monosylabikk (Kitty-Yo/PL)
website
His admiration for Madlib has led him to dig deep into the funk and rare groove of the past to create a solid foundation on which to build a sonic approach which goes (or may go) in very different directions: punk rock, Polish jazz and electronica to suit all tastes. He is a drummer by trade, he has one album, "Rocks", released on Kitty-Yo in 2007 under his belt, and he played at last year's Trans Musicales in Rennes.
Gabriel Nascimbeni (BR)
website
Though he lives in the megalopolis that is São Paulo, Gabriel's meandering acoustic compositions smell more like the breeze blowing along a forgotten beach on Cardoso Island. Armed with a nylon-stringed classical guitar, he takes the spirit of Brazilian classic songwriters like Jobim, Joao Gilberto and Caetano Veloso and adds his own gentle note of discord.